The Sunday Circle – The Four Great Imams | Final Episode: Imām Ahmad (RA)
January 31, 2021 @ 11:00 am

-

12:00 pm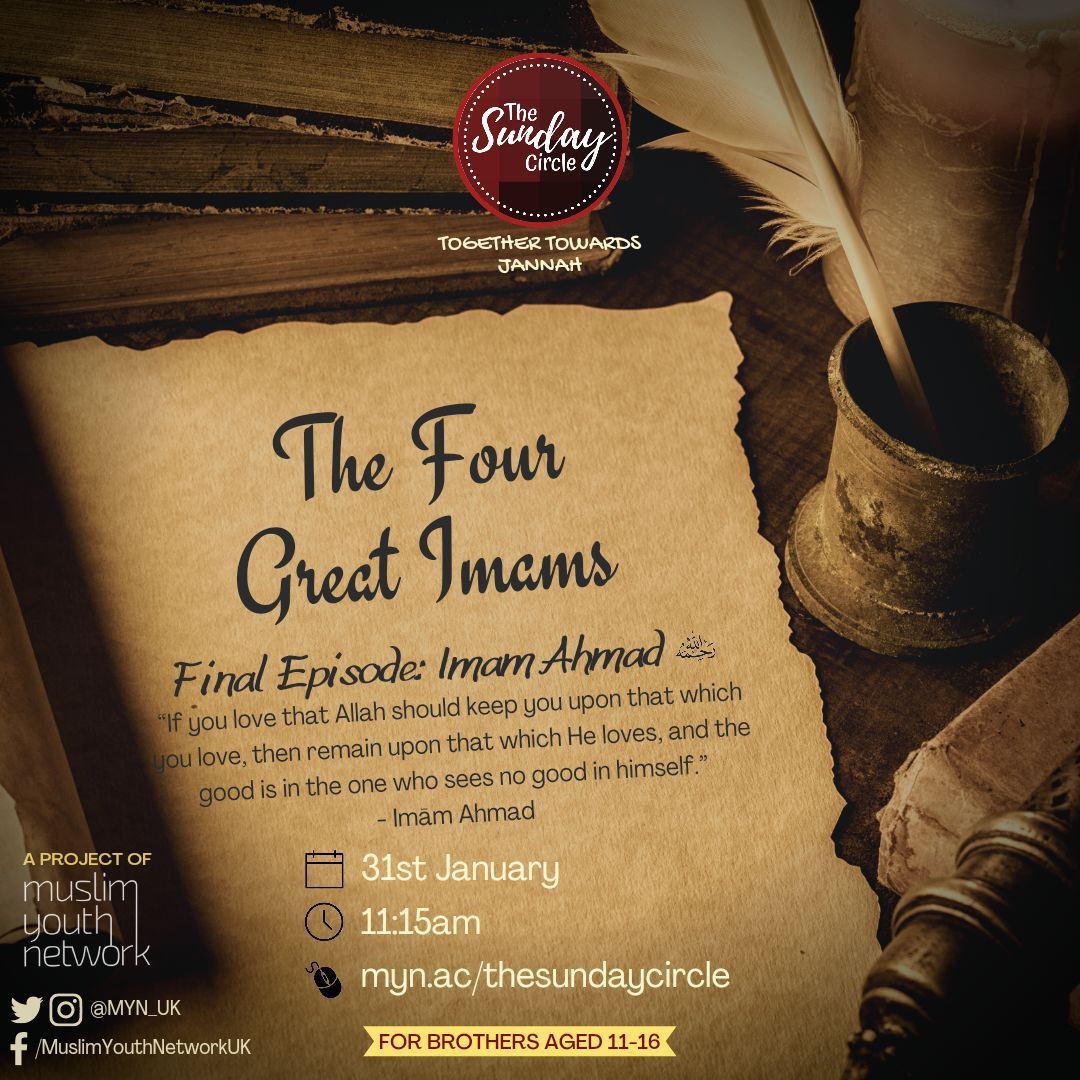 In the final episode of The Four Great Imams series, we cover Imām Ahmad. Join us as we learn about one of the most venerated intellectual figure in Islām and author of the famous Hadīth collection, the Musnad. Learn about the man who exercised vast influence in the field of Hadīth studies and continues up to the present day.
For boys aged 11-16.
Find more information and register by clicking on the image.