Workers conference
July 17, 2021 @ 7:30 pm

-

9:30 pm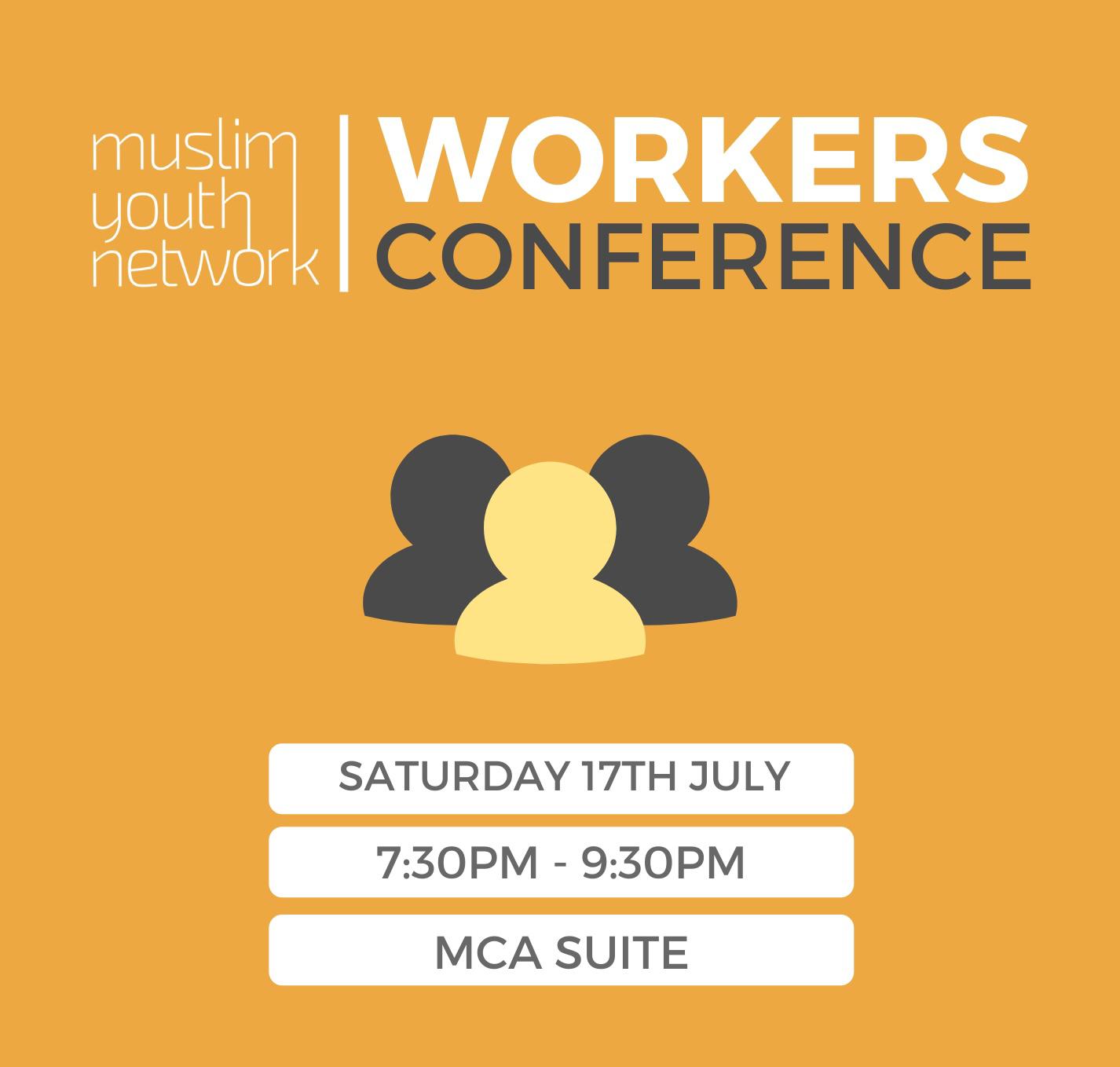 Alhamdulillah the summer period is approaching – the busiest time of the year for the majority of our projects.
We have organised a workers conference on Saturday the 17th of July, for everyone to receive updates about the upcoming activities, welcome our new AM inductees and share your thoughts or ask questions about anything MYN inshaaAllah.
Date: Sat 17th July 2021
Time: 7:30pm – 9:30pm
Location: MCA Suite
Attendance is mandatory for all Members/AMs of MYN – if you must take leave, please seek permission from Br Nayeem directly (please refer to the etiquettes of seeking leave doc).