Join us this summer for an action packed scheme full of engaging activities, trips and lessons! Our participants will be learning about different pages of our Muslim past, and how the history of Islam has shaped it in the present.
OPEN TO BOYS AND GIRLS


: East London Mosque  


: 8th -18th August (ELM) 


: 10:00am – 4:30pm


: £70 Brothers & £65 Sisters 


: 11-16 Years
NOTE: for any queries regarding this scheme, please contact us at: [email protected] for brothers and [email protected] for sisters
The Youth Scheme is a summer and winter school for school children aged 11-16 which aims to give the youngsters of our community an authentic understanding of Islamic principles and values through engaging lessons, exciting activities and amazing trips while growing a strong sense of Muslim identity between each other. We strive to create a fun experience for our participants to allow them to make friends and enjoy themselves in the masjid atmosphere. Our Youth Scheme has run in several locations across London attracting over 500 young brothers and sisters each year.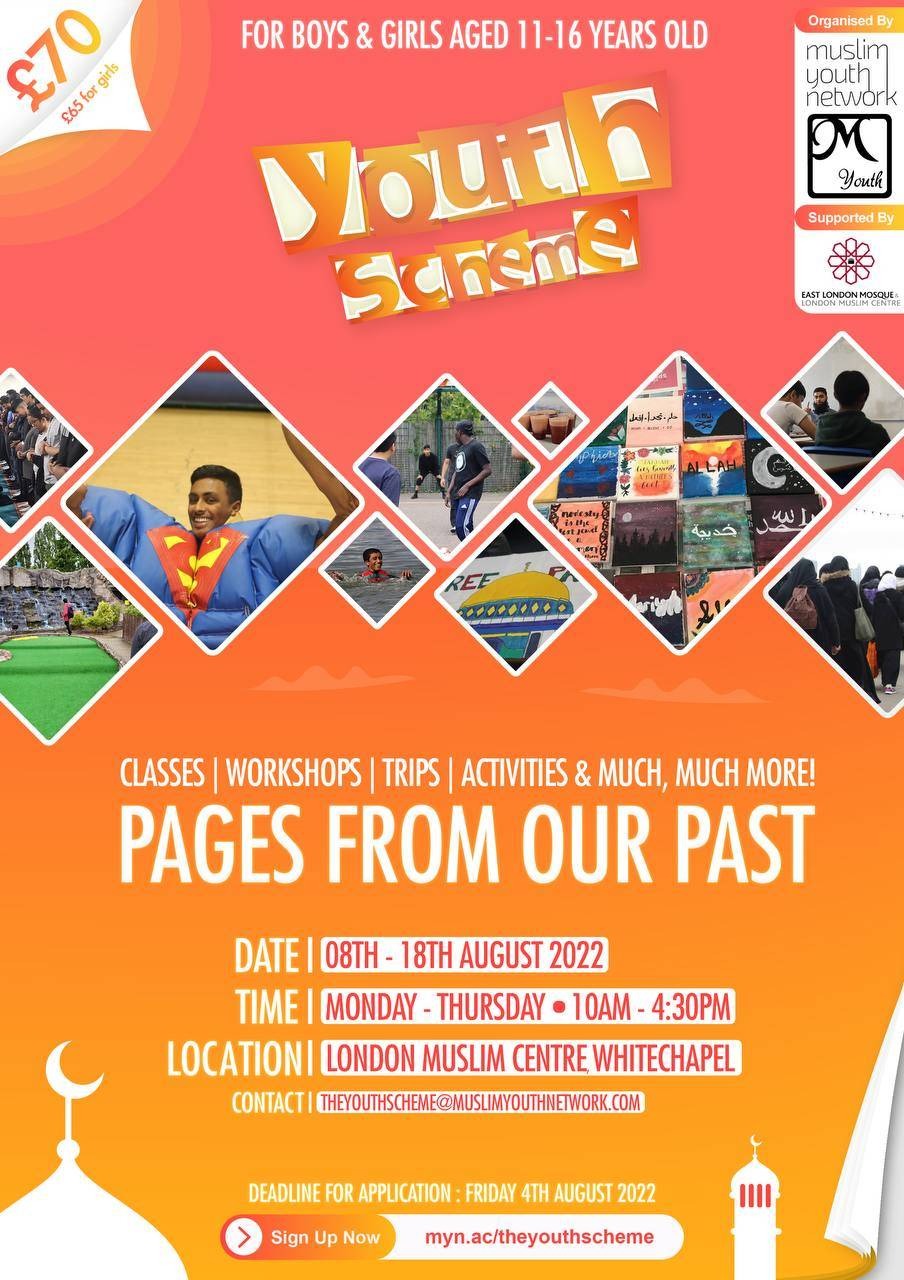 iNVEST IN oUR YOUTH WITH JUST £1 A WEEK